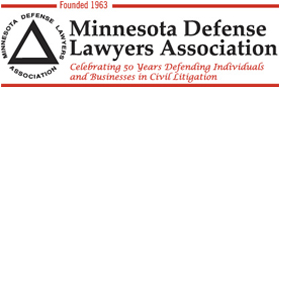 B&T Partner Rich Thomas Discusses "Facing the Future" as Speaker at 2013 MDLA Trial Techniques Seminar
At the 2013 MDLA Trial Techniques Seminar, "Facing the Future: Strategies for Defending Clients in the 21st Century," friends of Burke & Thomas might have spotted a familiar face at the podium: partner Rich Thomas. At the annual seminar in Duluth, Mr. Thomas was a featured speaker, alongside Eric Magnuson, former Chief Justice of the Minnesota Supreme Court, and Charles Cole, current Director of IADC's Trial Academy, as well as several other distinguished attorneys and experts.
The focus of the seminar was to educate attorneys about how trial procedures and defense practices are expected to change in the next few years. Drawing on his experience as long-time co-chair of the MDLA's legislative committee, Rich's presentation reviewed legislation of interest to MDLA members from the past legislative session and examined what to expect from the Minnesota legislature in the near future.