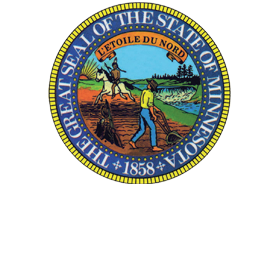 MN Supreme Court Creates Cause of Action for "Loss of A Chance" in Medical Negligence Cases
Writing for a three-justice majority, Justice Paul Anderson, in Dickhoff v. Green, held that Minnesota laws recognizes a cause of action in medical negligence cases for a "loss of a chance" when a delay in treatment reduces a patient's chance of survival.
Previously, Minnesota law allowed a plaintiff to recover only if the plaintiff's chance of survival or cure was "more likely than not" at the time the appropriate treatment was not provided. Under such circumstances, when a chance to cure was more than a 50 percent likelihood, the failure to treat, rather than the disease process itself, was deemed to be the cause of the patient's diminished life span or death, as the case may be. If, on the other hand, the patient had a less than 50 percent chance of survival or cure at the time the appropriate treatment was not given, the law recognized that the "likely" cause of injury or death was the disease process, itself, rather than the failure to treat.
Under the Dickhoff case, however, the court found that the loss of the chance itself was a thing of value that should be compensated. The court recognized that a jury will be challenged to determine the "value" of the lost chance, particularly where the patient continues to survive. In cases where the patient has died, recovery will be the value of the wrongful death damages reduced to the percentage of survival chance lost.
As an example, if a patient lost a ten per cent chance of surviving, the jury verdict will equal ten percent of the damages otherwise available for the wrongful death. Where the patient has not died, the patient will be entitled to the value of the "reduced chance" of a successful cure but the decision does not provide a great deal of clarity as to how the jury will assess this difficult evaluation. Cases before the Minnesota Supreme Court are generally decided by a seven-member court but in the Dickhoff case, two of the justices recused themselves. Two of the justices dissented. Ironically, the plaintiffs in the case argued that this was not a "loss of a chance" case because, at the time treatment should have been provided, the plaintiff had a greater than 50 percent chance of cure which was lost due to delay.
The Minnesota Supreme Court did not agree, however, and found the case was a case for "loss of a change" and allowed for the recovery.