Professional Liability Defense
Medical Malpractice Defense
When you put Burke & Thomas on your side, you're hiring a team of problem-solvers with more than 60 years of combined experience in medical malpractice defense – experience that has earned us a regional reputation for excellence. What sets us apart is our ability to break down complex cases in the name of a simple goal: advocating for you.
We treat each case as one-of-a-kind, but there's one thing that never varies: we'll aggressively pursue every available defense in order to minimize the impact on your professional standing. We've built trusting relationships with an extensive network of medical professionals and experts across a range of specialties, which becomes your extended team when you hire Burke & Thomas. We're prepared to take your case as far as we need to and get results wherever we end up – whether it's at the negotiating table, in trial, or advocating on appeal.
We understand that while medical malpractice suits are professional matters, they can affect doctors in profoundly personal ways. As your teammates, we're committed to keeping you informed and involved. We're available to answer questions and walk you through the steps of your case – any time of the day.
To discuss your legal matter with our team in a free initial conversation, call our office at 651-490-1808 or 800-985-7273, or contact us online.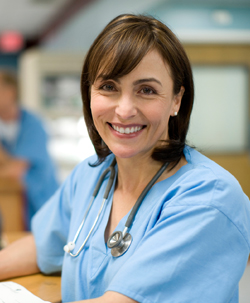 For all doctors, getting sued exacts an emotional toll; my team at Burke & Thomas was extremely understanding of that particular element. They were all very personable and supportive. They gave me their cell phone numbers and I could call them anytime.