Personal Injury
Bicycle & Pedestrian
Injuries to bicyclists and pedestrians are all too frequently caused by inattentive drivers, and the results tend to be devastating. At Burke & Thomas, we are passionate and experienced advocates for victims of such accidents – with the success rate to prove it.
In building your case, we'll launch a thorough investigation into your accident, enlisting our network of experts to pull together witness testimony and gather physical evidence. While not every case ultimately goes to trial, our personal injury team is composed of experienced litigators who are completely prepared to represent you in the courtroom – a fact that gains us leverage to get better compensation for you at the negotiating table.
But here's what really sets us apart: underlying our every move on your behalf is a genuine concern for your well-being. We fully understand how disruptive injuries to bicyclists and pedestrians can truly be, and we'll go the extra mile to put you on the path to recovery – taking the burden of practical matters off your shoulders so that you can concentrate on finding the medical care you need.
Take a look at our "How We Work" page for more information about our process.
Burke & Thomas offers free consultations, both in-house and off-site. Call our office at 651-490-1808 or 800-985-7273 or contact us online. Language services are available.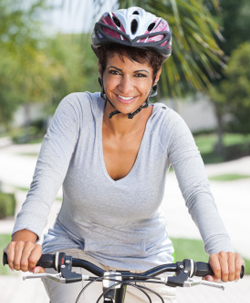 I was very comfortable with Burke & Thomas, and especially John. I got to know him well because he's a hands-on type of individual. I trusted Burke & Thomas to do the work, and they did.
– Anita B.
Former Personal Injury Client