Personal Injury
Dog Bite
Believe it or not, dog bites are among the most common causes for personal injury lawsuits. In Minnesota, dog owners are strictly liable for their animals' behavior; this means that if you were bitten and did nothing to provoke the attack, the owner must compensate you. Of course, it's rarely that easy – but our attorneys have years of experience guiding dog bite victims through the intricacies of obtaining compensation.
In shaping your case, we'll work with the experts – plastic surgeons, neurologists, psychologists and medical specialists – to build a complete picture of the loss associated with your injury. We will work swiftly, and as long as it takes, to gather all the evidence we need to build your claim. While not every dog bite case ultimately goes to trial, our attorney team is composed of experienced litigators who are prepared to pursue all available damages in the courtroom, a fact which often gains us leverage at the negotiating table.
At Burke & Thomas, we understand the physical and emotional toll that dog bites can take. We'll take care of negotiating with insurance companies and medical creditors, so you can focus on getting the treatment you need.
Take a look at our "How We Work" page for more information about our process.
Burke & Thomas offers free consultations, both in-house and off-site. Call our office at 651-490-1808 or 800-985-7273 or contact us online. Language services are available.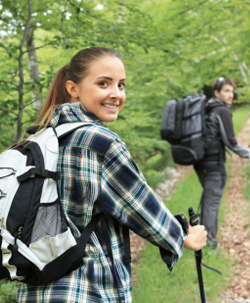 I would not have had the skills, let alone the emotional focus – given that I was going through intense rehab at the time – to be able to navigate my way through the complications of my case. In large measure because Burke & Thomas took over the litigation and the bill-paying process, I was able to focus on my body and reach a level of healing and rehabilitation that the physical therapist didn't think I was going to be able to achieve.
– Roy G.
Former Personal Injury Client